18-10-2017: 3 years Sunset March
18-10-2017: 3 years Sunset March
On October 18. the members of Team31 and some close friends of the Sunset March celebrated the fact that every night in the last three years a veteran walked the Sunset March.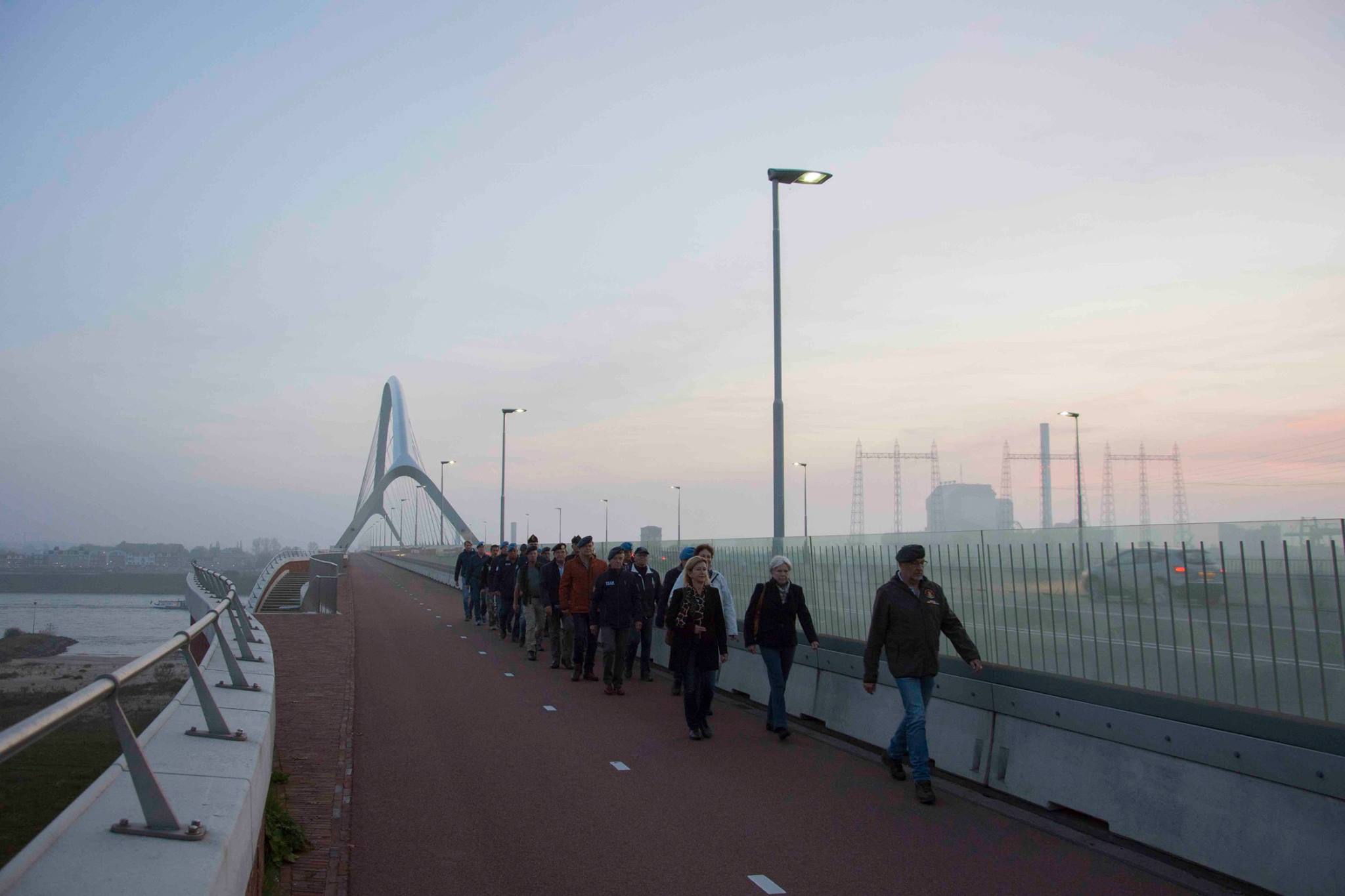 After the event Anja Adriaans, chair of the FAN Foundation(Friendship Albany – Nijmegen) and promotor of the Sunset March had a big surprise for us.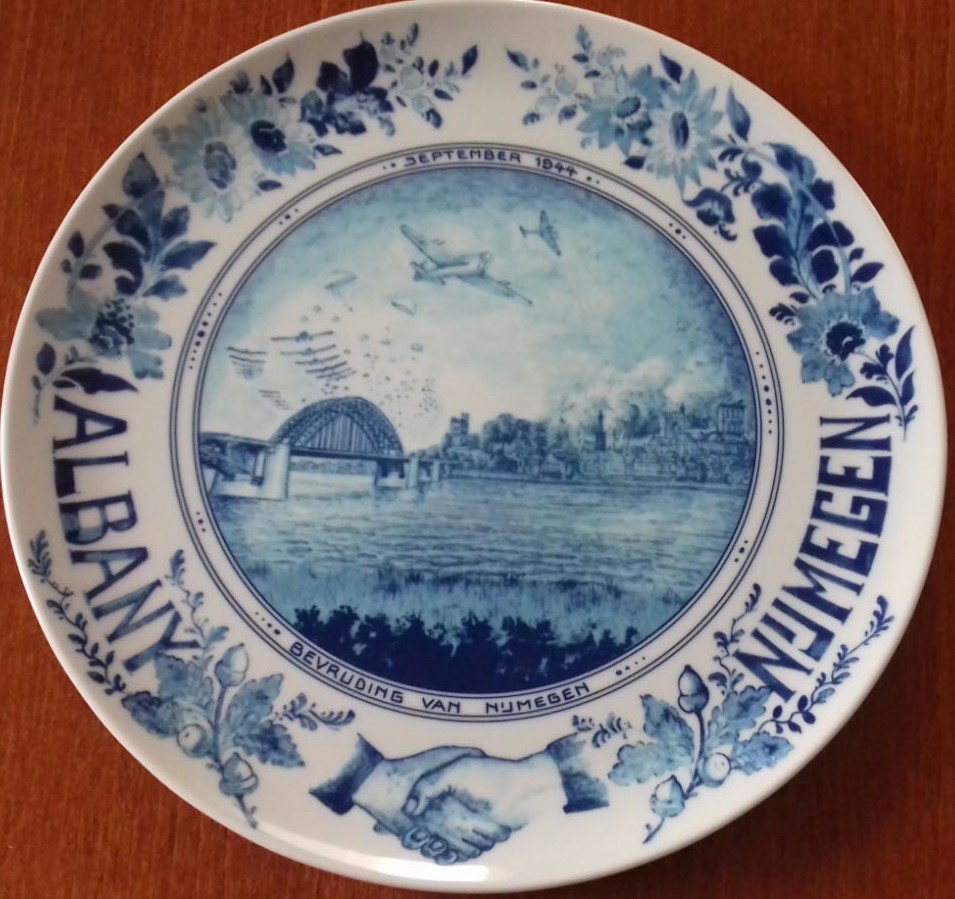 The FAN Foundation Stichting FAN has made 100 numbered replicas of the 1947 memorial plate belonging to the Gavin family. We are very proud that we received the plate with number '3' in honor of our third birthday.