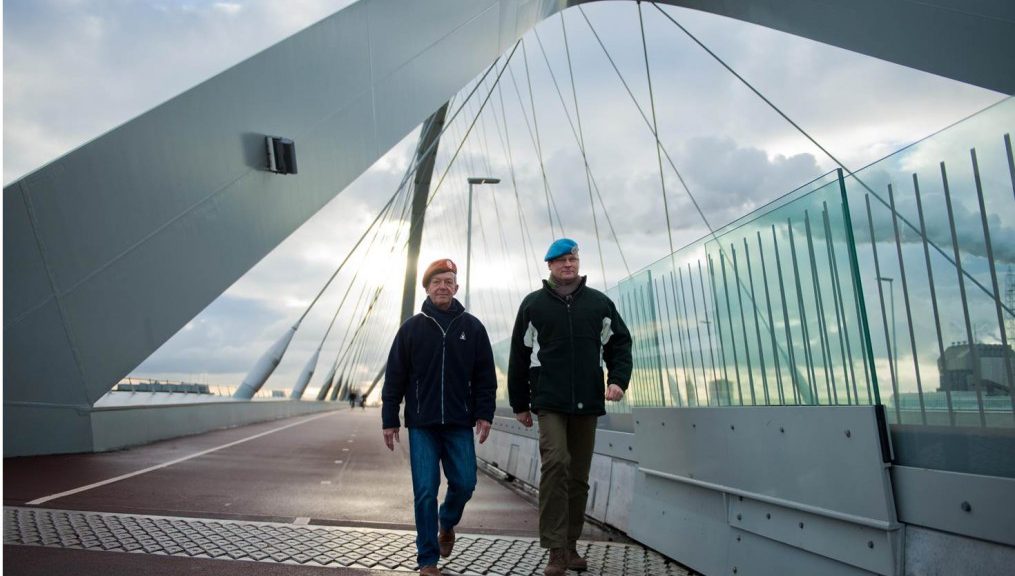 After you have registered yourself via Reservation check the time of sunset. See Times of Sunset on the same page.
As Veteran of the Day proceed to the bridge on the day you have chosen to walk the Sunset March. For navigation, use: Winselingseweg 41, Nijmegen, via Latensteinseweg.).
Walk up the stairs to the starting point and wait at the information panel about the bridge and the Sunset March. After the city lights of Nijmegen have been lit, walk up to the first unlit light mast with number PZ2-1 and walk along as light after light is lit.
At the 48th light mast, walk down the stairs to the monument and salute.
In the next video (with special thanks to Leon Verbeek) the procedure is explained.