04-05-2022: Remembrance Day at the Waal Crossing Monument
04-05-2022: Remembrance Day at the Waal Crossing Monument
As every year, the Sunset March Foundation organized a Remembrance Day on May 4 at the monument of the Crossing. About 40 people attended the meeting. Among them were a group of Dutch and German students, a tour group from Canada and interested parties from Nijmegen. After the 2 minutes of silence at 8 pm, Mr Josef Gietemann, representative of the city of Kleve, gave a speech. He mentioned the loaded past of Nazi Germany, the many victims that the Nazis have made in our country and the 600,000 forced labourers. He praised and was grateful for the resilience and forgiveness of our people. He indicated that in today's Europe, with the threat of Russia now more than ever, unity is a desire. Finally, he paid tribute to the Sunset Marchers.
After him, Mrs. Amal Karam, former city poet of Nijmegen, recited two poems. She had written the first on the occasion of the drowning death of a boy in the Waal a few years ago. The second poem had the theme "Freedom".
After the ceremony, about thirty other interested people joined the Sunset March.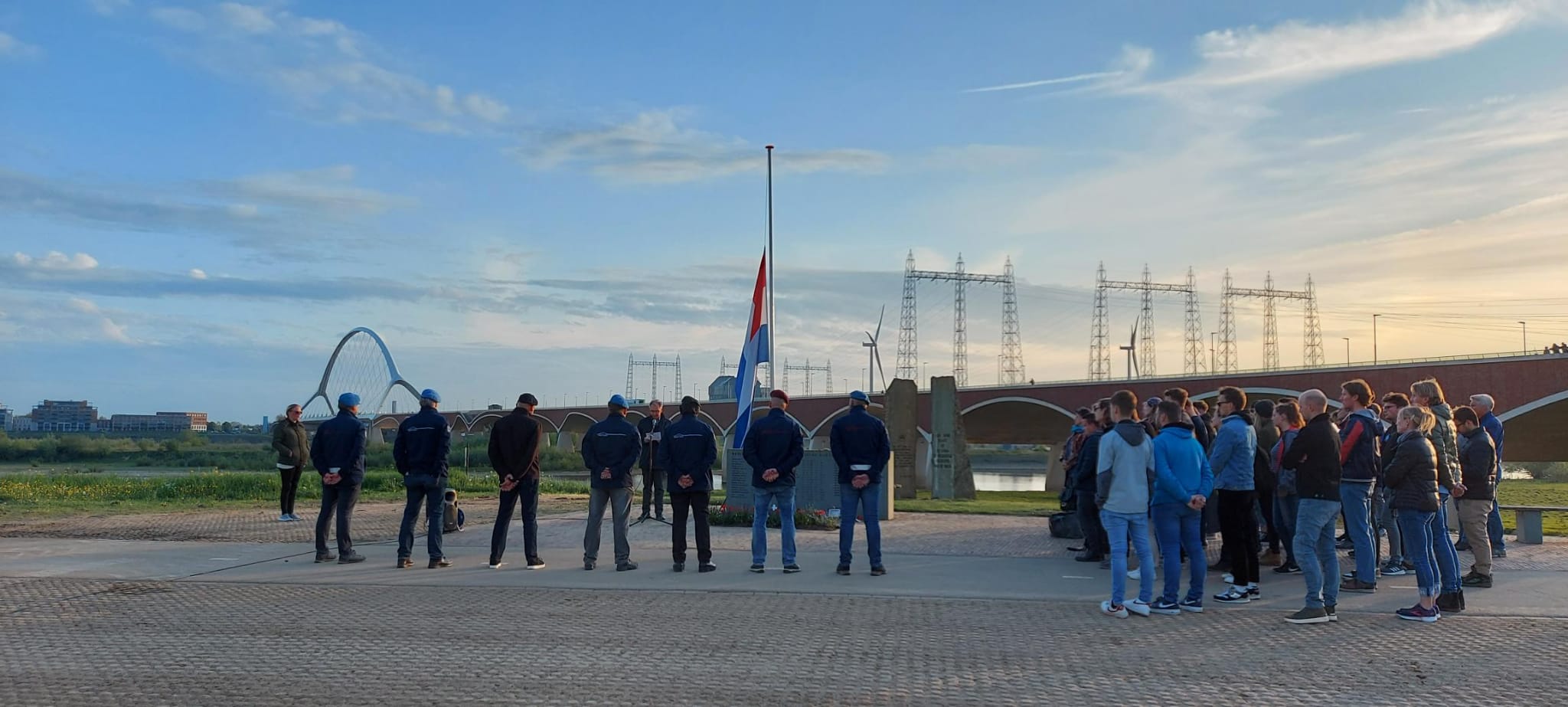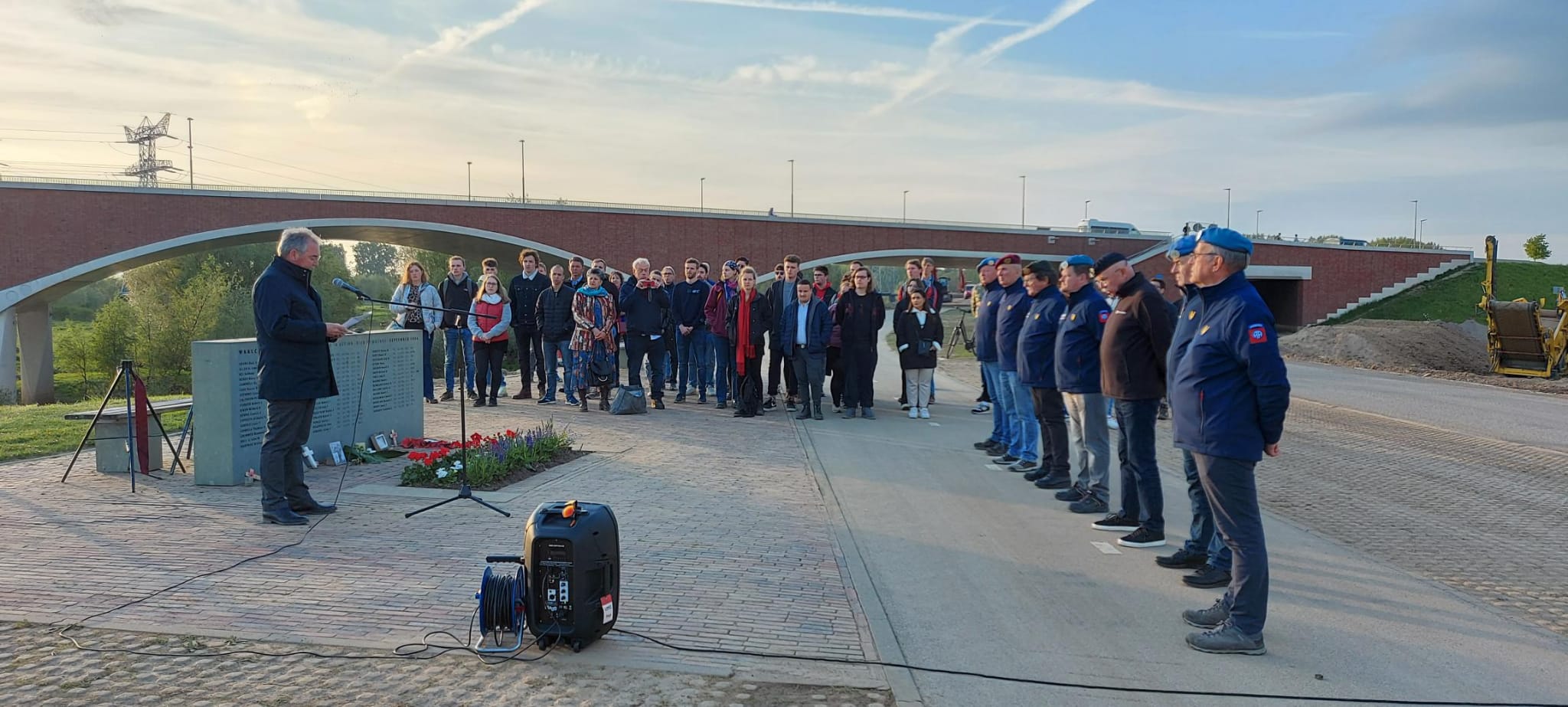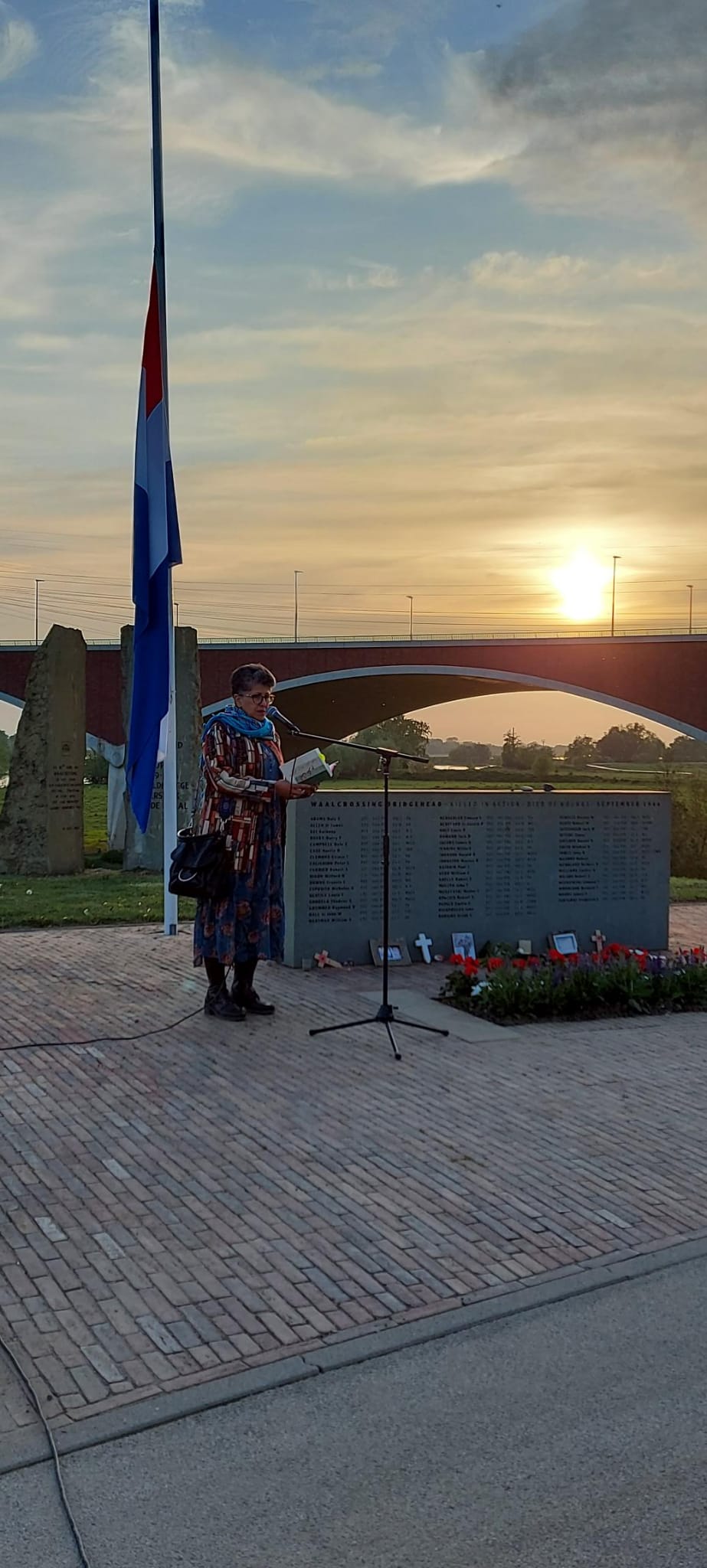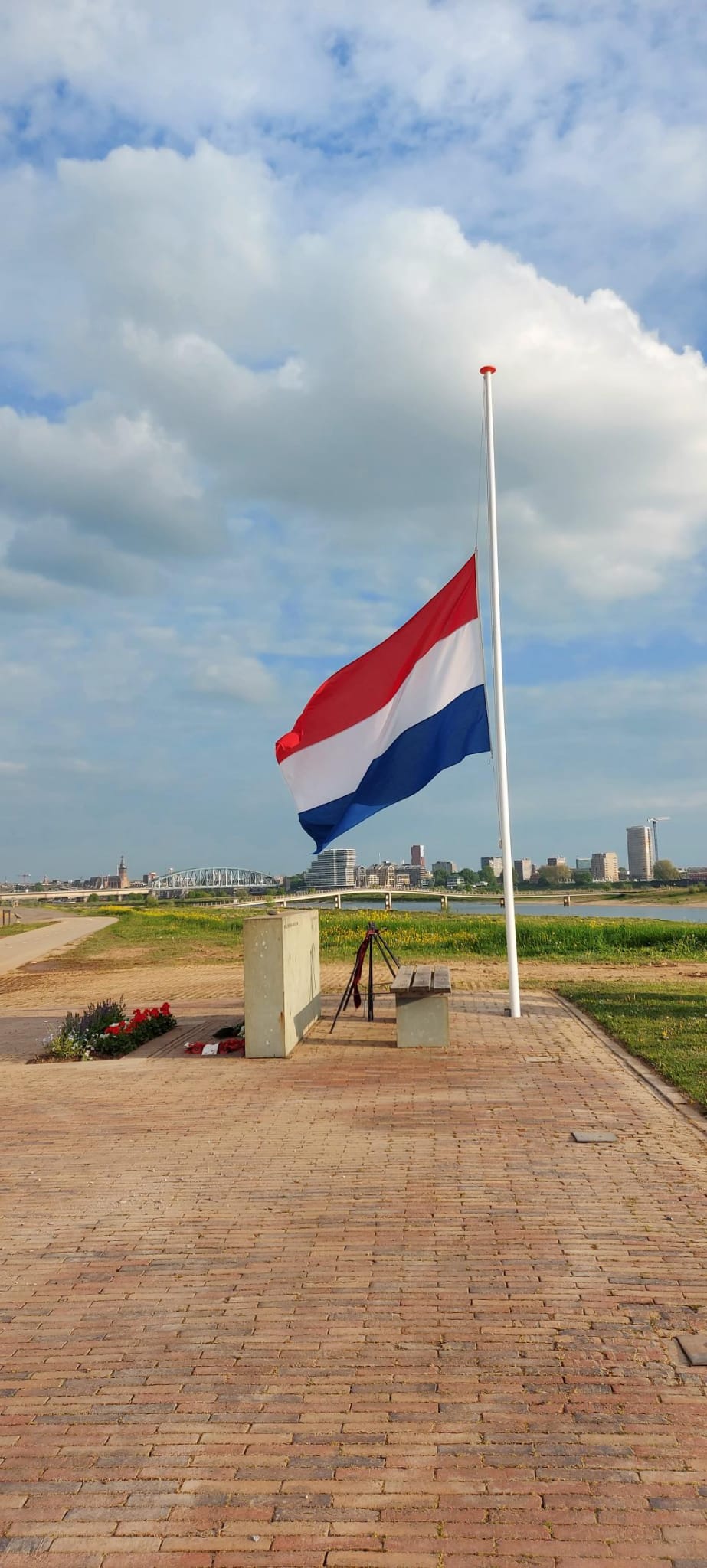 Photography: Anang Melis