09-02-2023: First Nation Canadian Veteran walks Sunset March
09-02-2023: First Nation Canadian Veteran walks Sunset March
On February 9, native Canadian veteran Joel Pedersen walked the Sunset March. He walked together with Canadian Janet Love Morrisson. They wanted to take the opportunity to remember the fallen native Canadian soldiers during the Sunset March.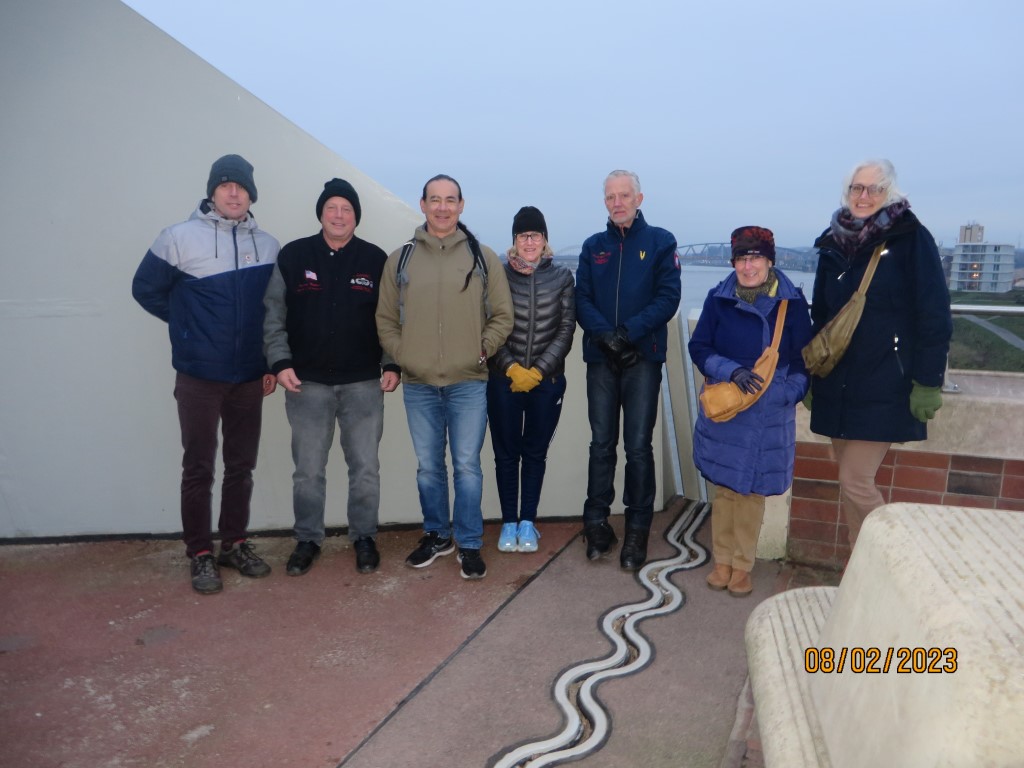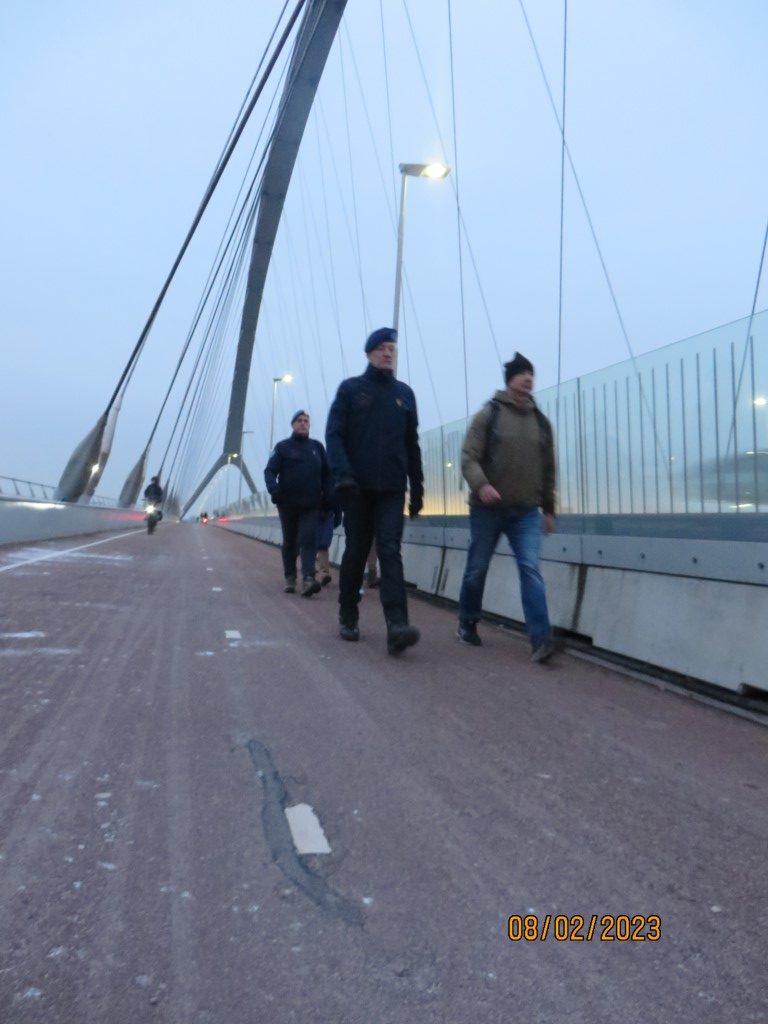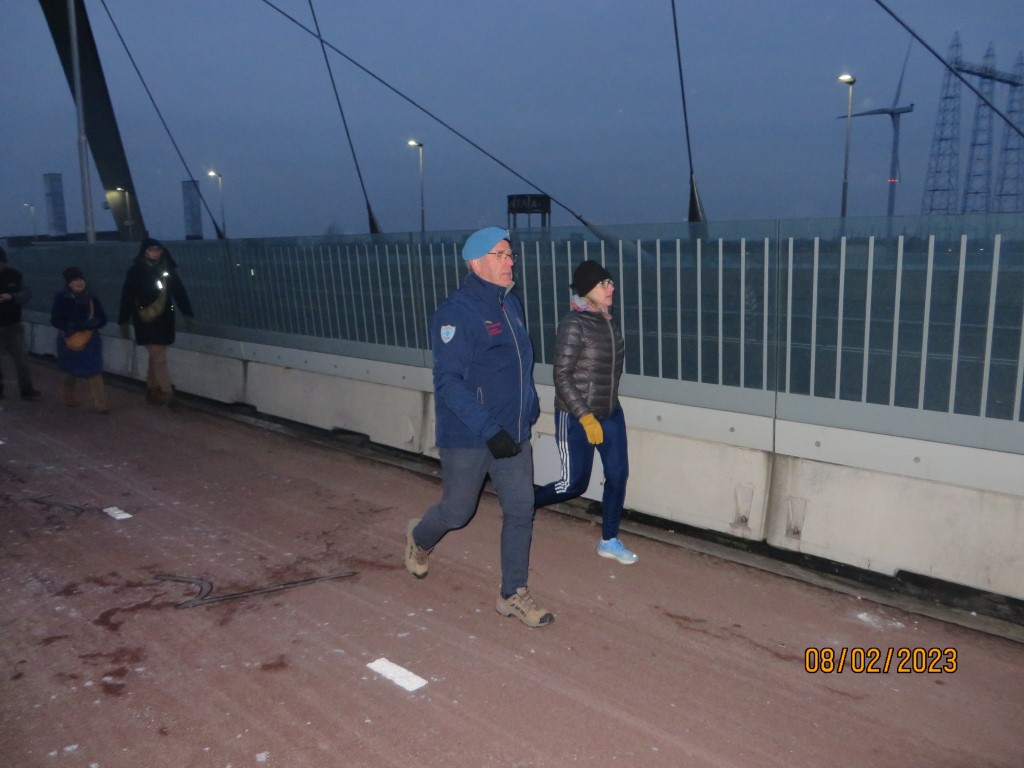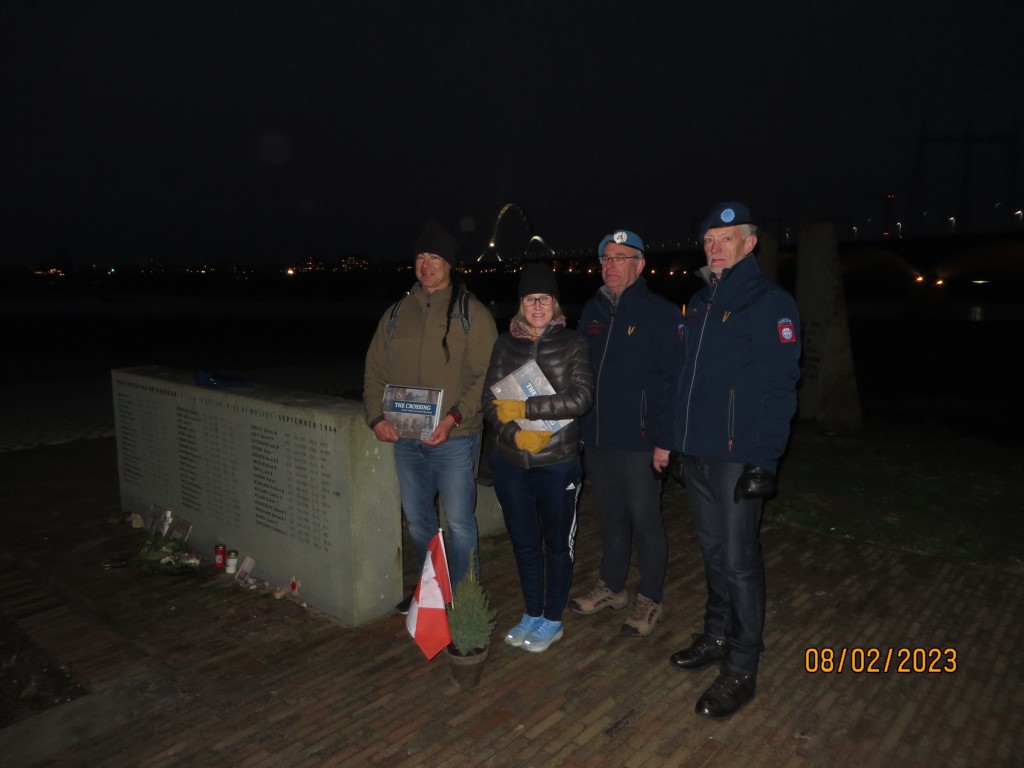 Photos: M. Cillessen
Both were in Nijmegen for the annual commemoration at the Canadian war cemetery in Groesbeek on February 8. This year's commemoration ceremony was dedicated to the Indigenous soldiers who served in the Canadian Army. At least 24 are buried in Groesbeek, possibly more. Joel Pedersen, the only Native American Chief Warrant Officer of the Canadian Forces, also performed a special smoking ceremony, "smudging", at the grave of Canadian soldier Big Canoe during the memorial service at the cemetery. Later in the afternoon, both were also present at the unveiling of a plaque at hotel de Wolfsberg in Groesbeek. The plaque commemorates the close friendship between Janet Love Morrisson's father and Native Canadian soldier Reggie Johnson, who both fought in the war and about which Janet wrote the book "Hawk and the Hare".